Welcome to
Cozumel Butterfly & Botanical Gardens
There are roughly 1,800 species of butterflies in all of Mexico, with more than 400 found in the Yucatan Peninsula. The small tropical island of Cozumel, sitting just 12 miles offshore, is home to over 85 species. Cozumel Butterfly & Botanical Gardens which has now merged with Patas & Alas Butterfly Sanctuary serves as a safe fly zone and nursery for many of these butterflies and showcases the species of the region in their natural habitat. Not only is there a netted tropical garden area with butterflies but the entire estate property gardens are filled with varieties of plants, flowers, trees and orchids that support butterflies and their reproduction.
Open since 2006, we invite you to come wander through our gardens, marvel as colorful butterflies take flight, then relax with an ice cold beverage around our fresh water pool and perhaps enjoy some freshly made guacamole, pico de gallo, chicken quesadillas or ceviche at our poolside snack and beverage bar.
Afterwards, change into a swimsuit and walk into the ocean with some snorkel gear to get a glimpse of the vibrant colors of the coral reefs and tropical fish Cozumel has to offer. While spending the day with us, guests can also learn about the Coral Reef Restoration Project that is in progress in the shallow waters here along our 300 meter (328 yards) beach area. A lot of the beach area is kept in its natural state in order to support healthy coral growth just off shore.
Conveniently located just 10 – 15 minutes from the cruise ship terminals, Patas & Alas Butterfly Sanctuary (merged with Cozumel Butterfly & Botanical Gardens) offer a fun and educational experience for the whole family.
Private tours that include a light lunch are also available for groups of 10 or more.
Please inquire for pricing at info@cozumelbutterflies.com
Cozumel Butterfly & Botanical Gardens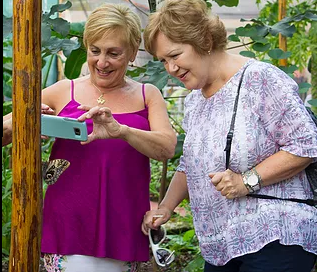 Plan a Visit
Enjoy the gardens and cafe
Monday – Friday 10:00 am – 2:00 pm and by appointment on Saturdays.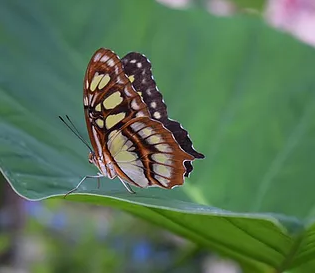 Butterfly Guide
Discover some of the butterfly species in our garden, identify by name and learn their distinguishing characteristics.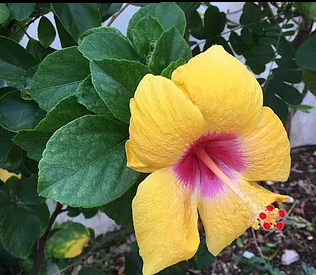 Plant Catalog
Learn about, and identify, some of the rare and beautiful plant species in our gardens.
Have questions? Contact us.
Groups of 10 or more can enjoy a butterfly garden tour, a light lunch of chicken tacos or quesadillas with pico de gallo and guacamole or a fresh made seafood ceviche all served either pool side or on the beach of our facility. Our sanctuary is located inside PalMar Snorkel Beach Club where guests can also enjoy world class snorkeling from our 275 meter beach front area as well as lounge chairs and tables by the beach. We are conveniently located just a 5 minute taxi ride from the International or Puerta Maya cruise ship piers. Send us an email to learn more about tour options, lunch and transportation options starting at just US$ 25/ person.